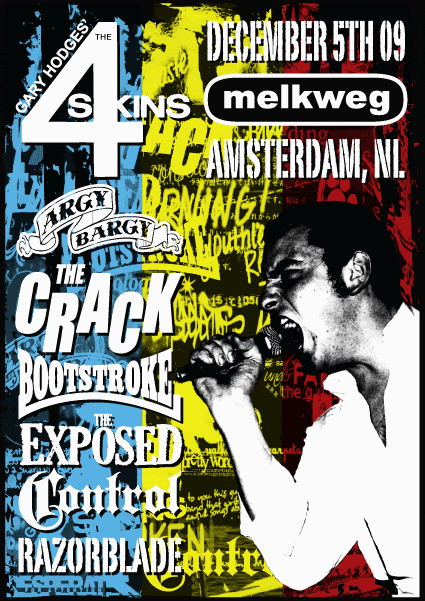 Nov 25, 2009 4Skins in Amsterdam cancelled A STATEMENT FROM REBELLION REGARDING 4 SKINS DEC 5 MELKWEG
I'm really sorry to announce the cancellation of the 4 Skins, Argy Bargy, The Crack etc next month.
Basically its due to very poor ticket sales and whilst we tried to see it through with the hope it would improve it has just slowed down even more.
Please understand this has been a very difficult decision, i hate cancelling gigs and have only because there is no choice.
I would like to apologise to everybody who have bought tickets and/or made travel or hotel arrangements.
Refunds for tickets should be made from point of purchase.
I would also like to apologise to the bands who have all worked hard to try to make this happen.
there is little all else to say but a huge sorry again from myself
kind regards
Daz